With over two decades of design innovation and four generations of Legend gas insert DNA, it is no surprise that the Legend G3.5 exudes radiance, high efficiency and the ultimate in comfort control.
Old wood fireplaces are highly inefficient heaters. Replace yours with a gas insert for an air-sealed, energy-efficient and easy-to-use source of home comfort.
Valor inserts provide peak performance and improved operating efficiencies—saving you energy with AutoFire™.
Specifications
| Model | Max Input | Min Input | Max Output | Energuide |
| --- | --- | --- | --- | --- |
| 700MN | 26,000 | 13,000 | 20,933 | 70.00% |
| 700MP | 26,000 | 11,000 | 20,933 | 70.00% |
| 700XN/XP | 24,000 | 13,000 | 17,825 | 70.40% |
MORE
700M G3.5 INSERT OVERVIEW
The Valor G3.5 gas insert provides energy-efficient, radiant warmth and a variety of design options. Discover more about the G3.5, including log, front, and accessory options.
Gallery
We offer a wide variety of customizable options on all of our fireplaces, allowing you to find the perfect installation combination for your home.
UPGRADE TO A GAS INSERT
Discover the benefits of upgrading to a Valor gas fireplace insert. Increase your overall home efficiency while providing ease-of-use heat controls and effective warmth distribution. Watch Now
AUTOFIRE™ FOR INSERTS
AutoFire dynamically tunes your fireplace for peak performance and improved efficiencies. Higher outputs and less fuel consumption will save your home energy.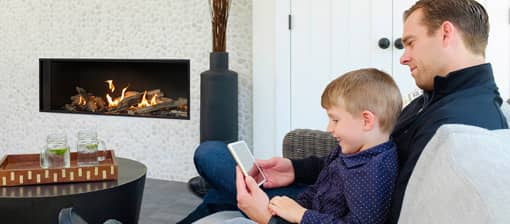 FIREPLACE SAFETY
A Valor Barrier Screen is recommended with all fireplace applications, and is included with your purchase. Close adult supervision is required if there are young children, or at-risk individuals in your home. Fireplace Safety