Looking to warm up a cold basement, spruce up a corner nook or add style to a smaller room in your home?
Freestanding gas stoves can vent through existing chimneys, through the roof with new venting, or out the wall via a direct vent installation. Continuously warming objects in its path, a gas stove provided radiant heat that will satisfy your comfort needs while using 25% less energy compared to forced air systems. Like most Valor products, our stoves offer built-in secondary heat exchangers that naturally enhance the convected heat, removing the need for a fan.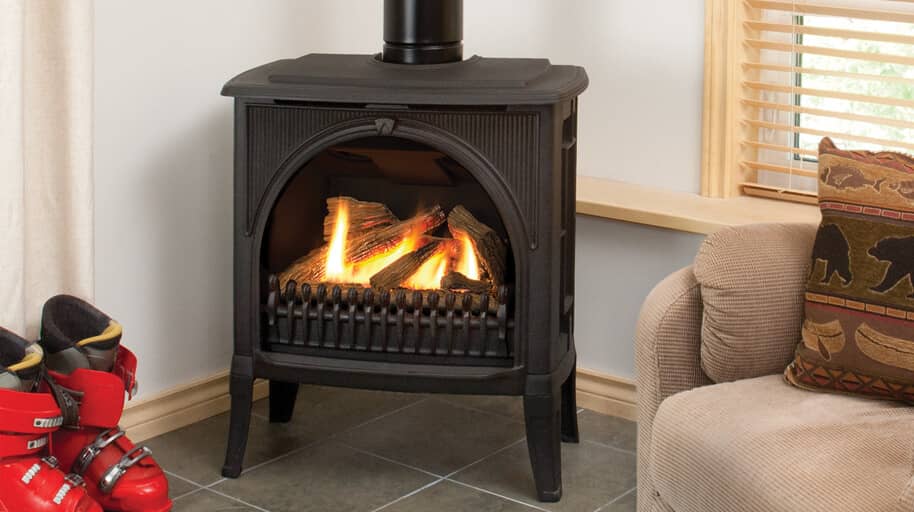 ---
ValorStat Remote Control System
With your thermostat at your fingertips, the ValorStat remote is convenient, reliable and easy to use, helping you program your fireplace to suit your living space. The wireless connection simplifies installation and is ready to go once the fireplace is installed. To learn more about your remote control, click here.
Traditional and Modern Designs
Our Freestanding stoves provides a choice between a variety of design styles, from traditional to modern, without sacrificing the most important Valor ingredient—efficient, radiant warmth. Upgrade your home's look and feel with one of our energy-efficient freestanding gas stoves by visiting a local dealer near you.
Efficient, Radiant Warmth
Our freestanding stoves supply a constant flow of radiant heat and naturally convected warm air. Valor heaters utilize special steel and ceramic components that heat up quickly.
Zone Heating
With one or more in your main living zones, you can enjoy increased comfort while reducing furnace usage in colder weather or eliminating it during warmer spring and fall weather. Learn More.