Are you looking for an electric insert to replace an existing wood or gas fireplace? The GE3 electric fireplace might be precisely what you've been searching for. Similar in size to the popular G3 gas insert, the GE3 offers a generous viewing area with three expertly crafted log sets in birch, driftwood, or splitwood.
The GE3 is a flexible alternative to gas or wood but only requires a simple plug-in installation. Fire up the heater with your remote or mobile app to control the lighting, flame effects, and other features.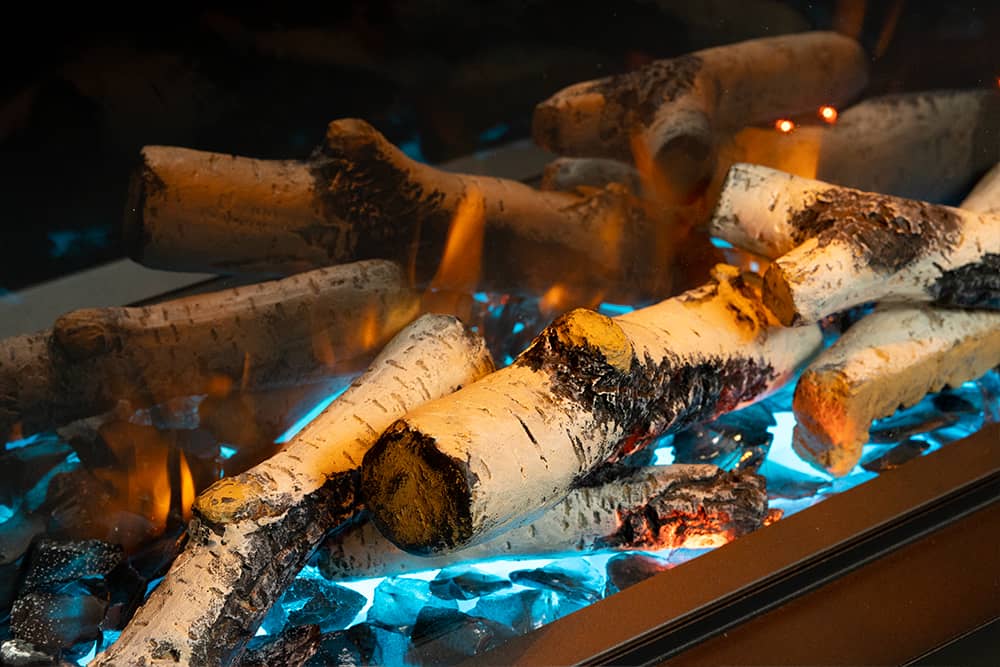 BIRCH LOGS
Expertly crafted, realistic birch log sets provide a radiant glow with each fire effect.
View Flame Video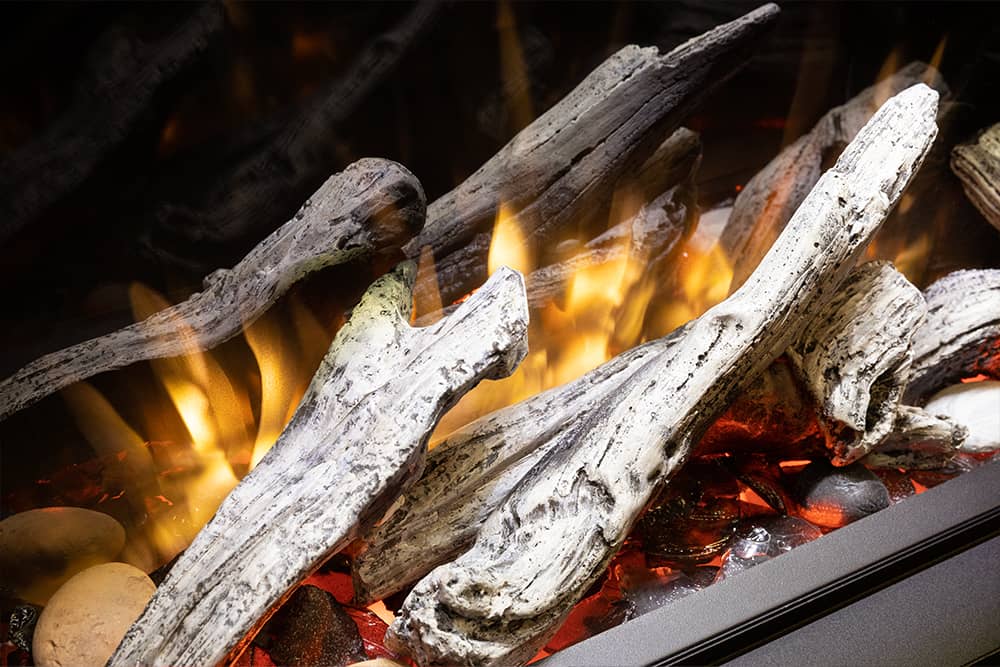 DRIFTWOOD LOGS
Driftwood logs are a great option when using the Live Flame and Ambient Light features.
View Flame Video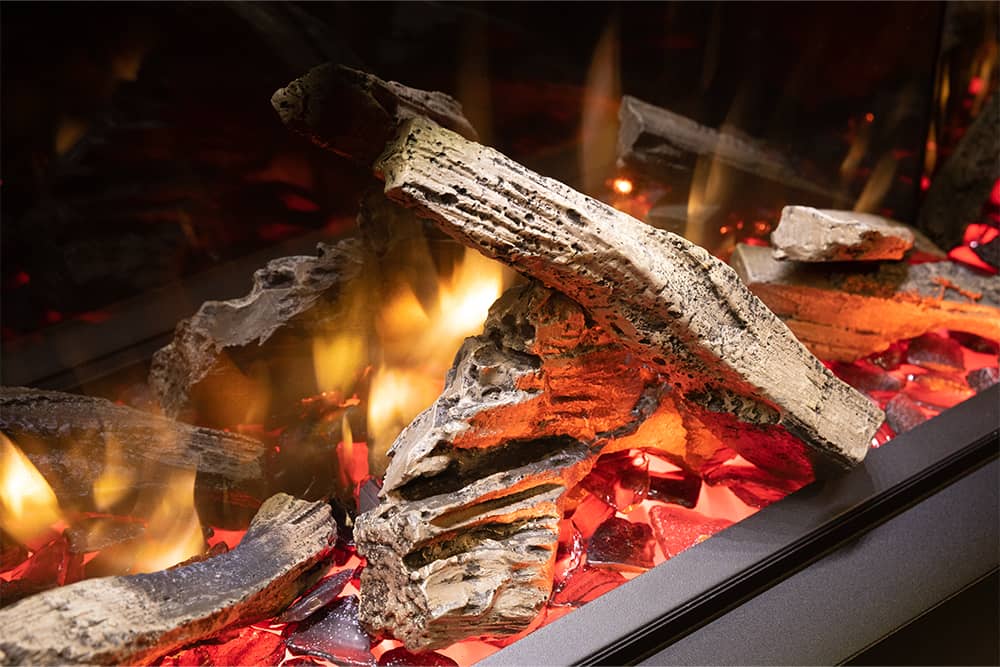 SPLITWOOD LOGS
Splitwood logs provide vibrant color effects and resemble chopped wood on a fire.
View Flame Video
---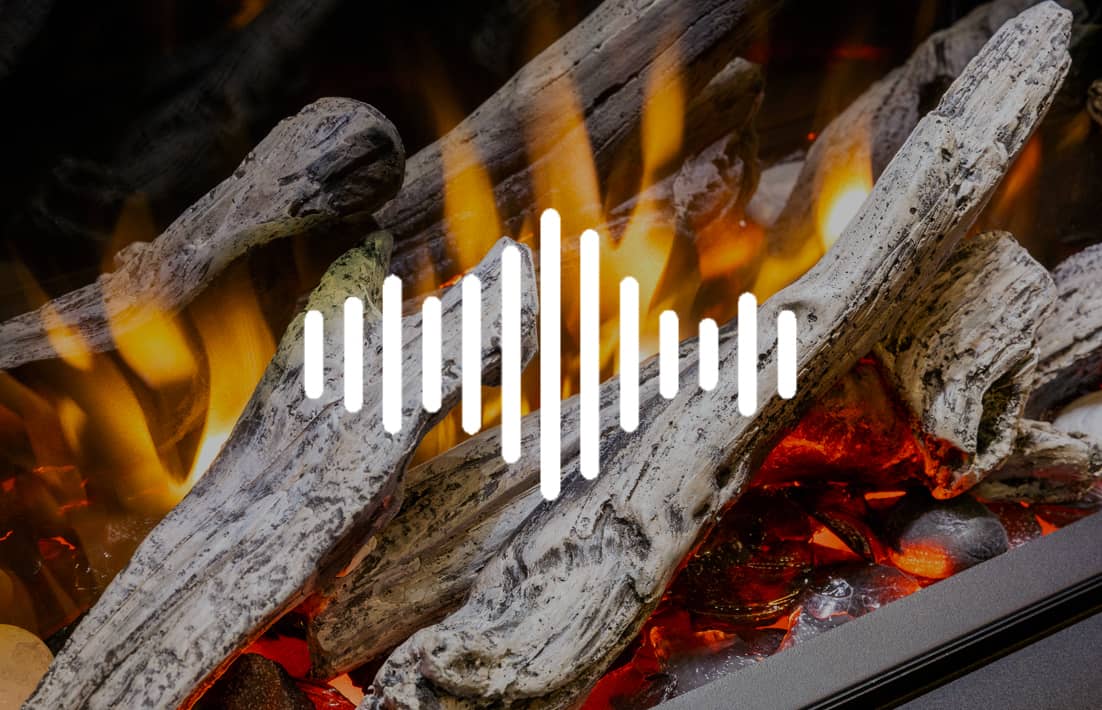 Looking to provide additional ambiance? The GE3 electric insert has two sound effects that mimic a wood-burning crackling fire. Click below to preview the sounds:
CRACKLE SOUND EFFECT #1
CRACKLE SOUND EFFECT #2
---

Live Flame
Realistic flame effect with a choice of three flame colors and five flame intensities.

Ambient Light Bed
Choose between eight options or the automatic setting, which cycles through the whole range.

Eco-Design
Our electric fireplaces are compliant with the EcoDesign 2022 standard.

Glowing Fire Bed
Gives you the option of five brightness settings and eight colors.

Remote Control
Easily control all the features of the fire and view the room temperature too.

Programmable Timer
Pre-set the heating of our electric fires either daily or for seven days.

Full-View Glass
The GE3 electric fireplace provides an uninterrupted view of the realistic logs and fire.

Fuel Bed Choices
Choose between birch, driftwood, splitwood, or the standard glass fuel bed.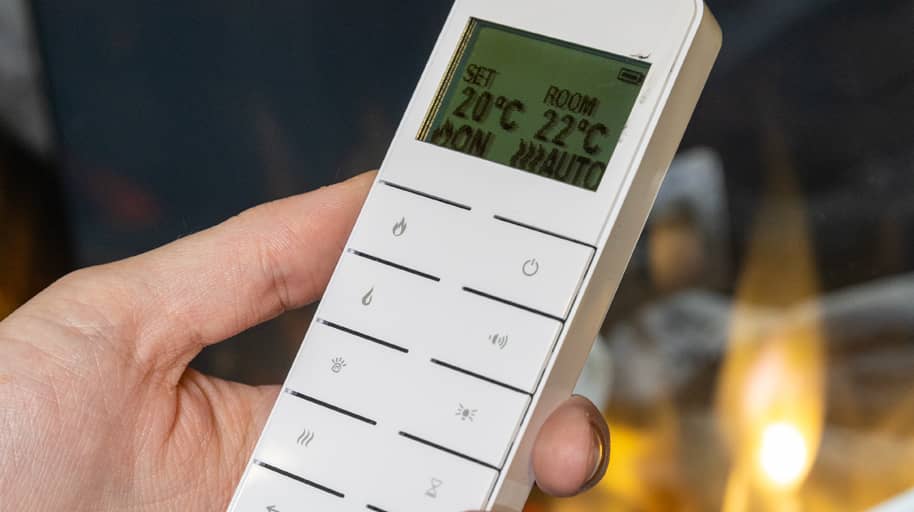 THERMOCONTROL REMOTE
The innovative thermostatic remote allows you to easily control your fire and access its many features. Take control of the flame effect, timer settings, lighting, mood lights, or heater individually or in conjunction with one another.
REMOTE ON & OFF
Turn your fire on and off with ease.
EASY VIEW
Quickly view time, date, and battery level.
TIMER
Pre-set the heat daily or for seven days.
TEMPERATURE
Change the heat settings or view the in-room temperature.
LIGHTING
Quickly scroll through the available lighting or mood lighting options.
FLAME EFFECT
Adjust the flame effect to your desired level.
SOUND EFFECTS
Choose between two crackling sound effects when running the fireplace.
PRESETS
Set your favorite lighting settings with convenient presets for quick access.
APP CONTROL
Control the GE3 electric insert using the convenient mobile app.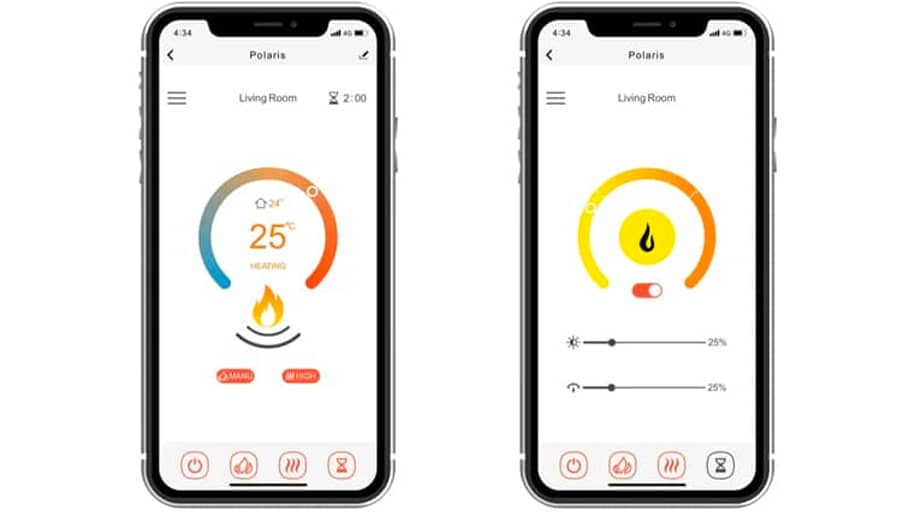 C&J SMART APP
The C&J Smart App enables you to control all aspects of the fire from your mobile device, including the two new optional crackle sound effects. Locate the QR code in the instructions manual or use the link above to get started.
Gallery
Browse through the GE3 inspiration gallery to find the perfect fit.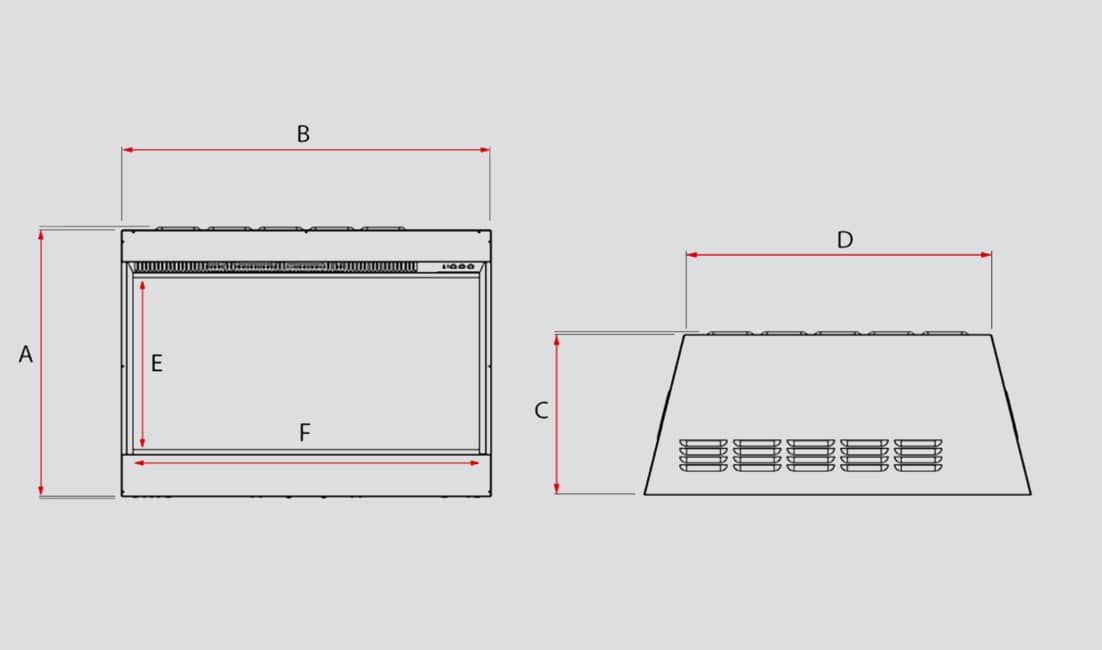 GE3 INSERT DIMENSIONS
| | |
| --- | --- |
| Side A | 20" |
| Side B | 27" |
| Side C | 11-7/16" |
| Side D | 21-11/16" |
| Side E | 12-7/8" |
| Side F | 25-1/4" |
---
AUTHORIZED DEALER SUPPORT
Upgrade your existing space with a Valor™ GE3 electric fireplace insert.
Valor fireplaces are sold via our authorized dealer network across Canada & the United States. We want to ensure that owning a Valor fireplace is a truly enjoyable experience and our dealer network is an integral part of the process.