Home > Gas Fireplaces
Are you building a new home or renovating your current space? Our zero-clearance gas fireplaces offer a number of sophisticated designs to customize your fireplace to your home's look and feel.
Zero-clearance fireplaces are pre-manufactured fireplaces that can be installed almost directly against combustible materials like wood, walls, or paneling. The construction and materials of the firebox do not allow the outside temperatures of the firebox to affect those materials and do not require a hearth. Zero-clearance gas fireplaces do not need a chimney for venting and can be vented through the roof or through an exterior wall.
Valor Remote Control System
With your thermostat at your fingertips, the ValorStat remote is convenient, reliable and easy to use, helping you program your fireplace to suit your living space. The Valor 10 WiFi app is now available to take full control of your fireplace.
HeatShift™
Our larger zero-clearance fireplaces use Valor's patented HeatShift technology, which transfers convective heat from the fireplace upwards through hidden ducts and directs it back into the room without the need for electricity or a fan.
Zone Heating
Looking to heat other areas in your home? Our radiant gas fireplaces allow you to take advantage of Zone Heating by distributing heat to other rooms in your home—a great alternative to central heating.
A Fireplace for Every Space
Valor's zero-clearance fireplaces are an excellent choice for anyone looking to upgrade their space. Choose from a number of traditional or modern fireplace designs to match your home.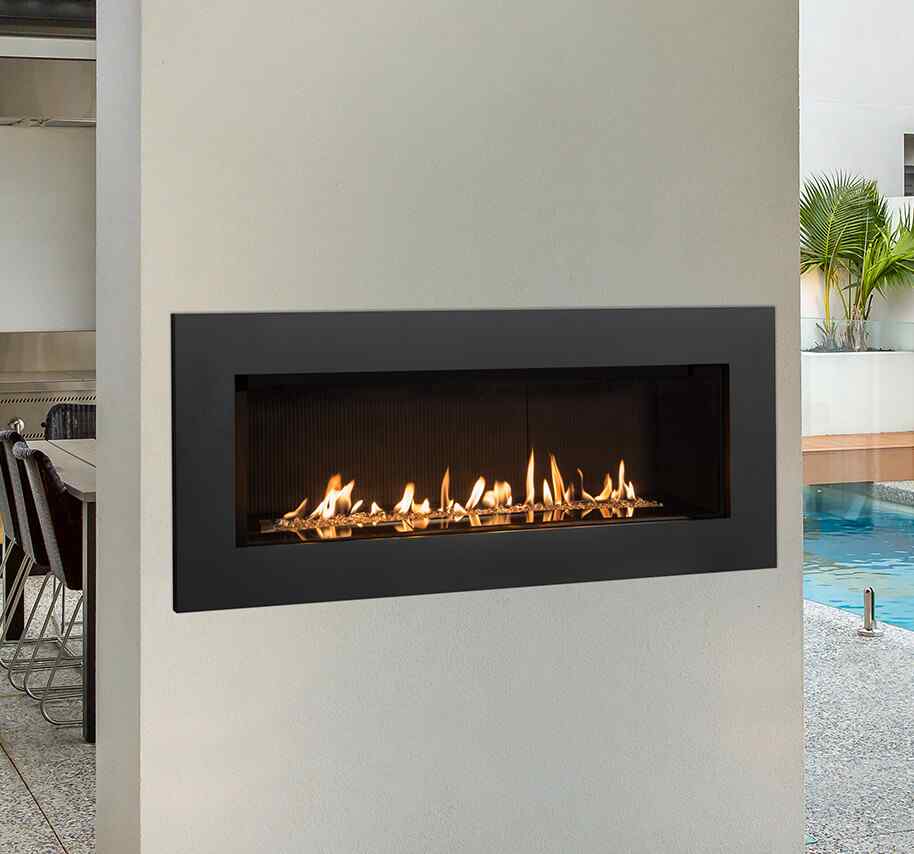 OUTDOOR GAS FIREPLACES
Now you can bring the comfort of your Valor gas fireplace outdoors by adapting any zero-clearance gas fireplace with our Outdoor Conversion Kit.
A Valor radiant gas fireplace provides the heat you and your family need to replace the outdoor chill with comfortable, radiant warmth.