Home > Fireplace Features > Valor 10 Remote App
Select Valor gas fireplaces now offer the ability to control your fireplace from the Valor 10 remote app, available now for Apple Store and Google Play compatible devices. Take full control of your fireplace with intuitive and interactive options—including the ability to program your fireplace, set a countdown timer, or integrate child safety locks.
The Valor 10 remote app is available on fireplaces that are compatible with the GV60WiFi system which includes the Valor 10 remote control and a WiFi receiver box. Click here for a complete list of compatible gas fireplaces.
---
Take Complete Control
Increase or decrease flame height to find the perfect ambience.
Use the color wheel to find the ideal temperature setting.
Program on the Go
Set a countdown timer to set when your fireplace shuts off.
Utilize up to 8 different program settings. Set days, time and temperature settings to match your lifestyle.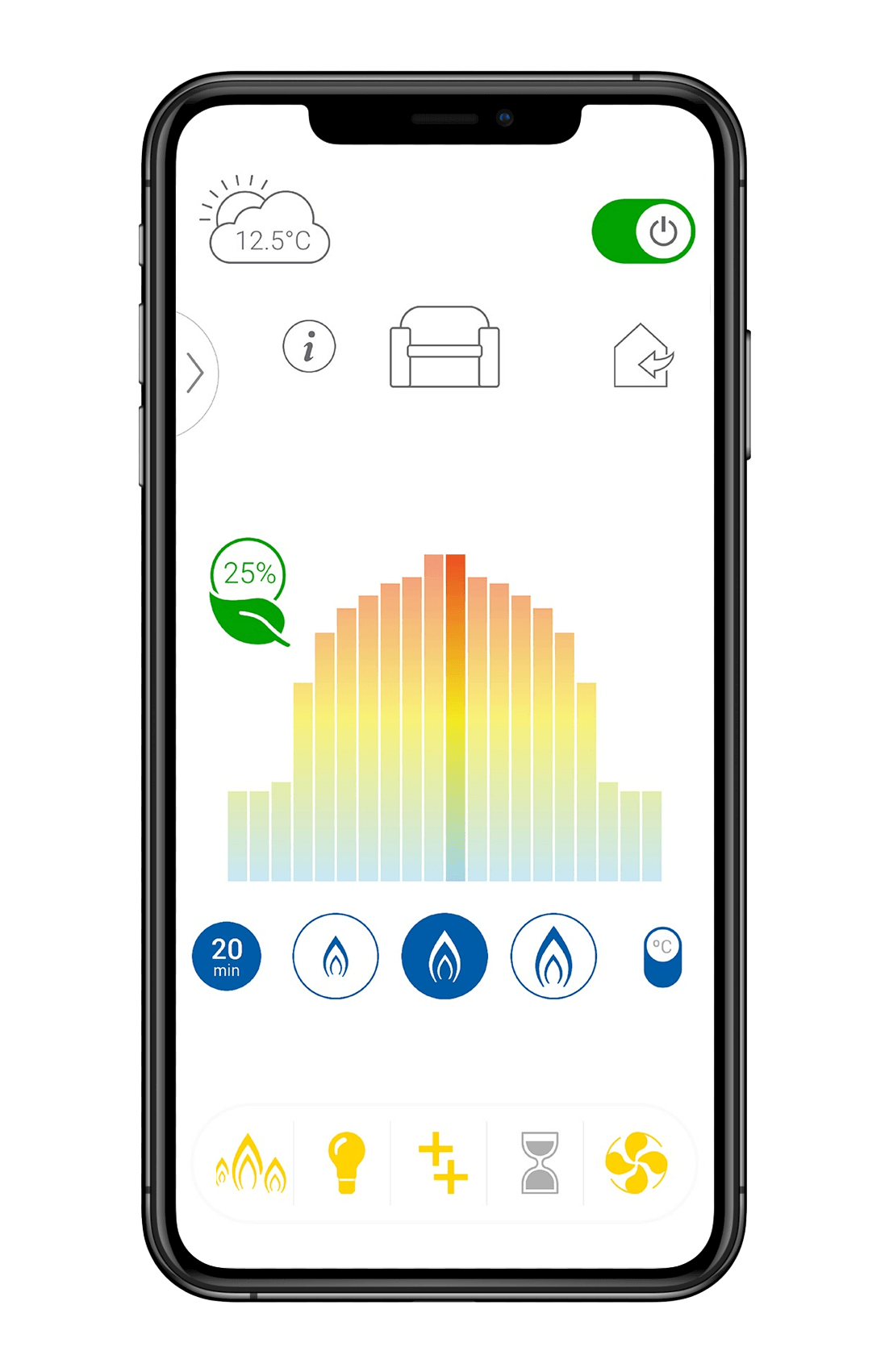 Save on Energy Costs
Save energy while enjoying a changing, realistic flame with ECO mode.
The percentage of energy saved is shown in the circle/leaf icon.
Control Lights & Fans
Adjust the overhead lighting within the fireplace from 20% - 100%, or simply choose ON or OFF.
Set the speed of the fan (if applicable) from low to high.
Valor 10 Remote App
Valor 10 Remote App