Home > Company > Why Choose a Valor Fireplace?
The research phase of fireplace shopping can sometimes be overwhelming, but we're here to help.
Many other types of fireplaces don't offer a significant heat source. Others might depend on a fan to convect heat, along with "decorative" logs that don't project warmth throughout the room. On the other hand, Valor has perfected radiant heat technology, allowing our fireplaces to generate constant, comfortable warmth.
Looking for information on fireplace costs? learn more about the costs of operating a gas or electric fireplace.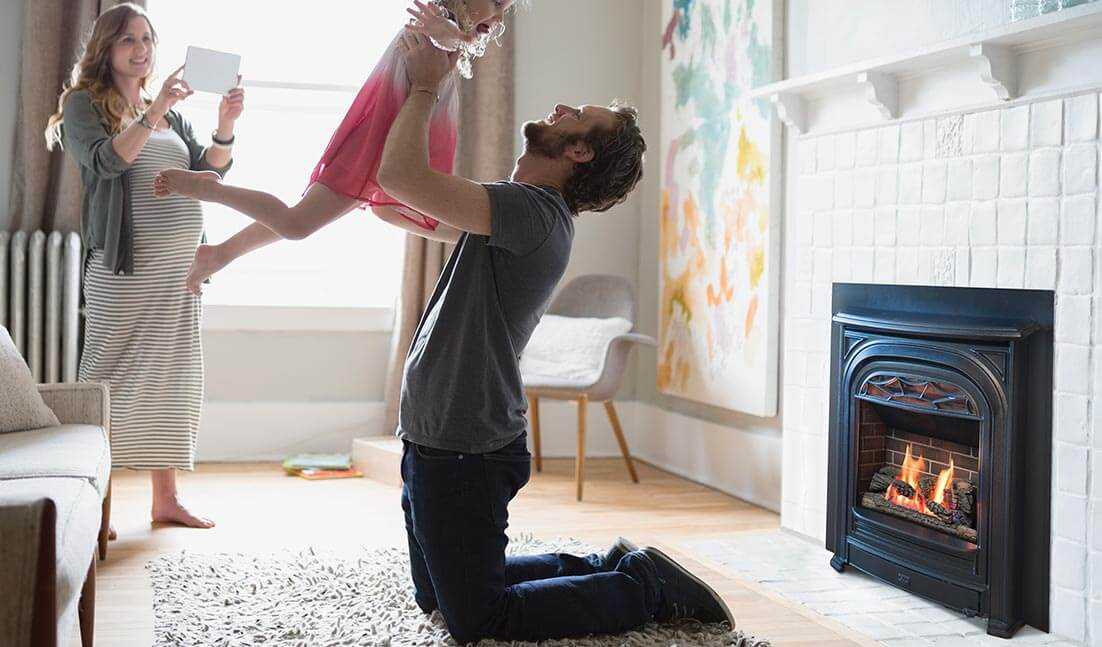 Radiant Heat
Our unique burner technology maximizes the radiant output of our fires for a natural and soothing warmth.
Convective heat
Our secondary heat exchanger and aerodynamic fireboxes naturally improve convective heat—without a fan.
Stainless Steel Burners
Our precision stainless steel burners don't rust and create an enhanced flame with glowing embers—producing radiant heat.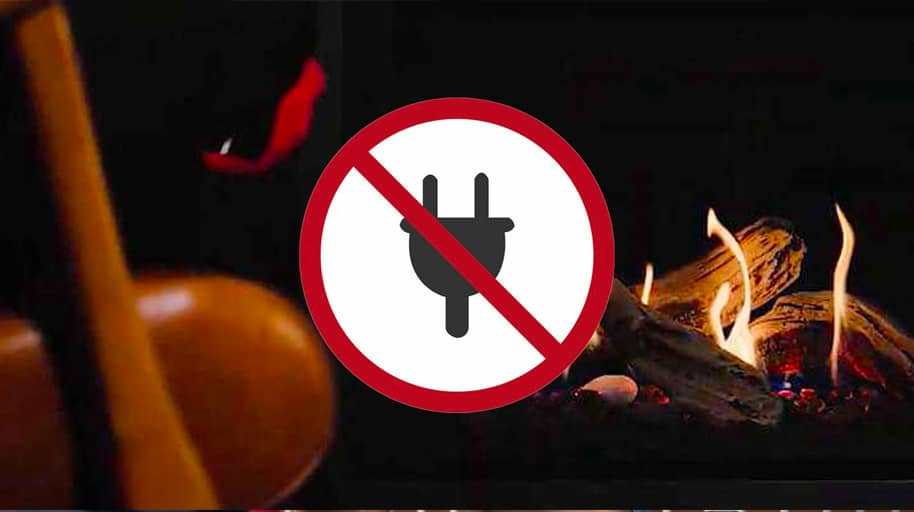 No Power No Problem
Valor fireplaces are fully functional heaters designed to heat your home with efficient, radiant warmth—even in a power failure—and save you money on your electricity bill.
No Noisy Fan
Our fireplaces do not require a noisy, inefficient fan to heat your space. A quieter and more enjoyable fireplace experience.
Advanced Remote
Every Valor comes with a remote. You can adjust and program the flame for constant, even warmth with a wider range of input.
Aluminized Steel
Built to last, our aluminized steel fireboxes handle high temperatures. The aluminized steel does not corrode or rust.
Fireplace Safety
We put our fires through rigorous safety testing in our in-house CSA approved lab. A Valor Barrier Screen is recommended at all times and is included with all Valor fireplaces.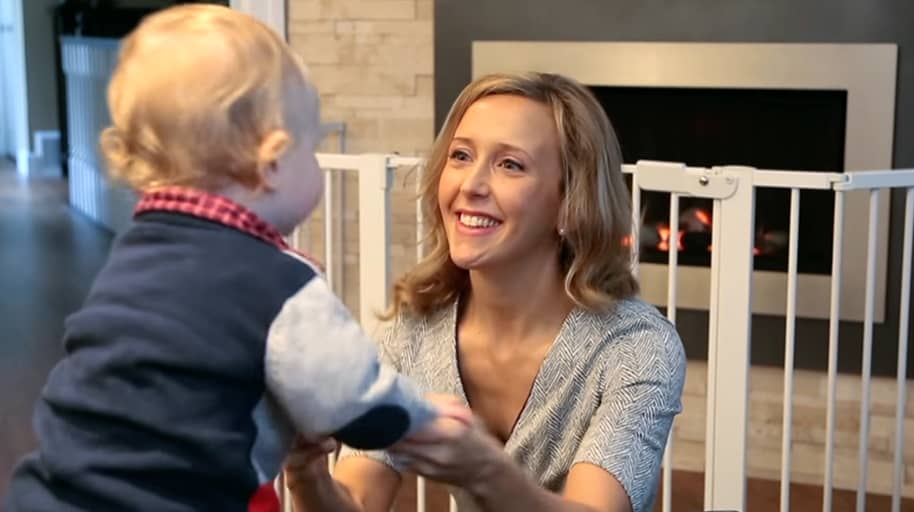 Powder Coated Paint
Our baked-on powder-coated paint offers longevity, a high-quality texture, and a more durable finish than other paint types.
Ceramic Logs
High definition, low mass fiber ceramic logs heat up and glow quickly—radiating warmth and comfort.
Ceramic Glass
Valor's more durable and robust ceramic glass improves radiant performance by absorbing and distributing radiant heat.
Gas Fireplaces
A Valor zero-clearance gas fireplace is ideal when building a new home or renovating a current space. Our zero-clearance fireplaces offer a number of sophisticated designs to customize your fireplace to your home's look and feel. Watch Now
Gas Fireplace Inserts
Discover the benefits of upgrading to a Valor gas fireplace insert. Increase your overall home efficiency while providing ease-of-use heat controls and effective warmth distribution. Watch Now
Freestanding Gas Stoves
Our gas stoves provide radiant heat that will keep you comfortable while using 25% less energy compared to forced air systems. Vent through existing chimneys, through the roof with new venting, or out the wall via a direct vent installation. Watch Now
Electric FireplAces
Convenient to install, easy to control, and customizable to your lifestyle, electric fireplaces add comfort wherever you need it. Create a stunning visual for friends and family. Learn more about electric fireplaces.
AUTHORIZED DEALER SUPPORT
Valor fireplaces are sold via our authorized dealer network across Canada & the United States. Valor dealers provide qualified installations and aftermarket service. We want to ensure that owning a Valor fireplace is a truly enjoyable experience and our dealer network is an integral part of the process.
Locate a Valor Dealer