Take Complete Control
Increase or decrease flame height to find the perfect ambience.
Use the color wheel to find the ideal temperature setting.
Program on the Go
Set a countdown timer to set when your fireplace shuts off.
Utilize up to 8 different program settings. Set days, time and temperature settings to match your lifestyle.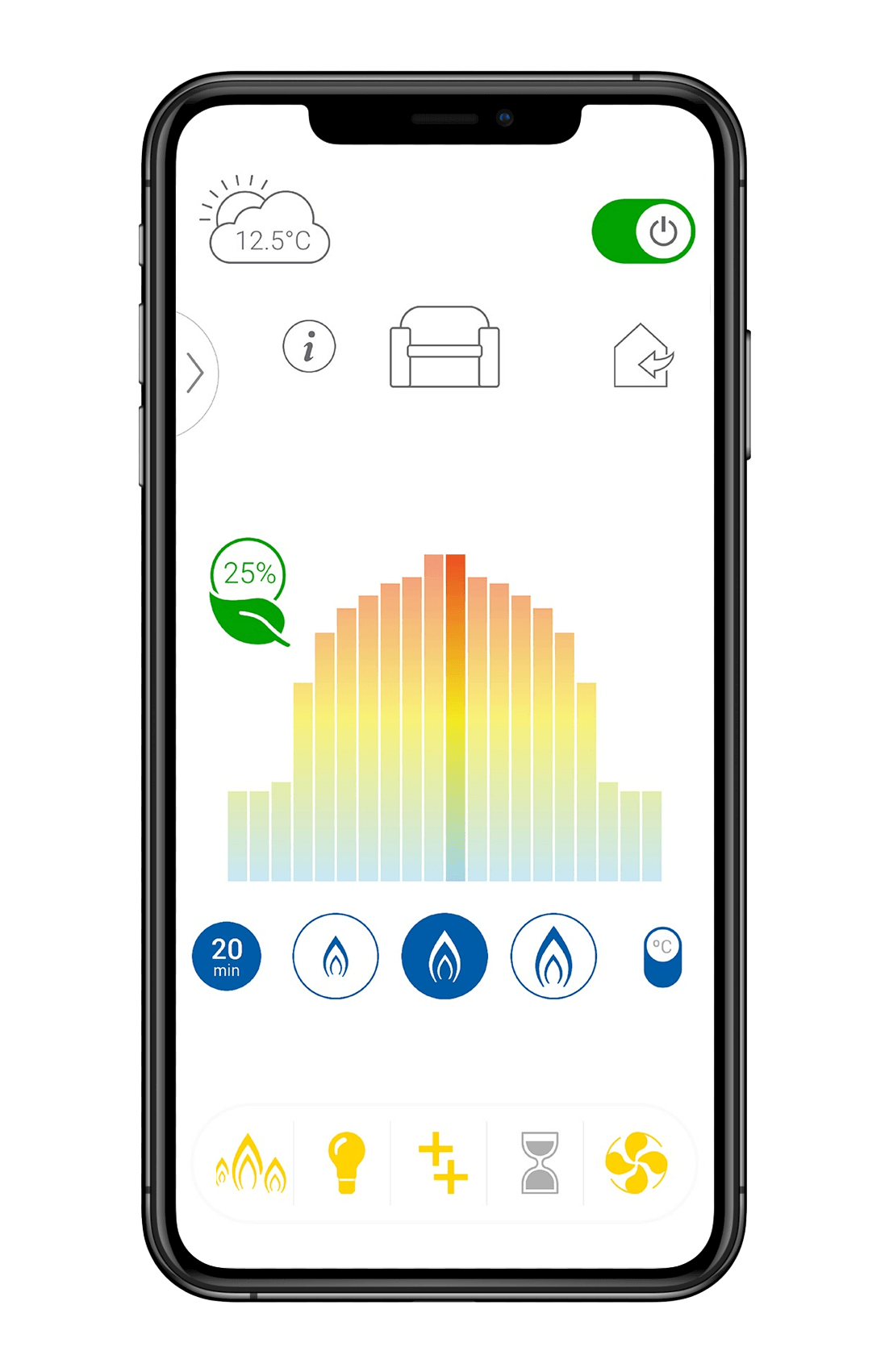 Save on Energy Costs
Save energy while enjoying a changing, realistic flame with ECO mode.
The percentage of energy saved is shown in the circle/leaf icon.
Control Lights & Fans
Adjust the overhead lighting within the fireplace from 20% - 100%, or simply choose ON or OFF.
Set the speed of the fan (if applicable) from low to high.
Valor 10 Remote App
Valor 10 Remote App