Now you can bring the comfort of your Valor gas fireplace outdoors by adapting any zero-clearance gas fireplace with our new Outdoor Conversion kit (GV60CKO). A Valor radiant gas fireplace provides the heat you and your family need to replace the outdoor chill with comfortable, radiant warmth.
Other outdoor fireplaces cannot compete when it comes to the performance of our quality-engineered direct vent fireplaces. Burning 100 times cleaner than wood, it is an energy efficient option for steady, radiant outdoor heat.
Create a focal point in your natural living spaces and extend the time that you spend outdoors with a Valor outdoor gas fireplace.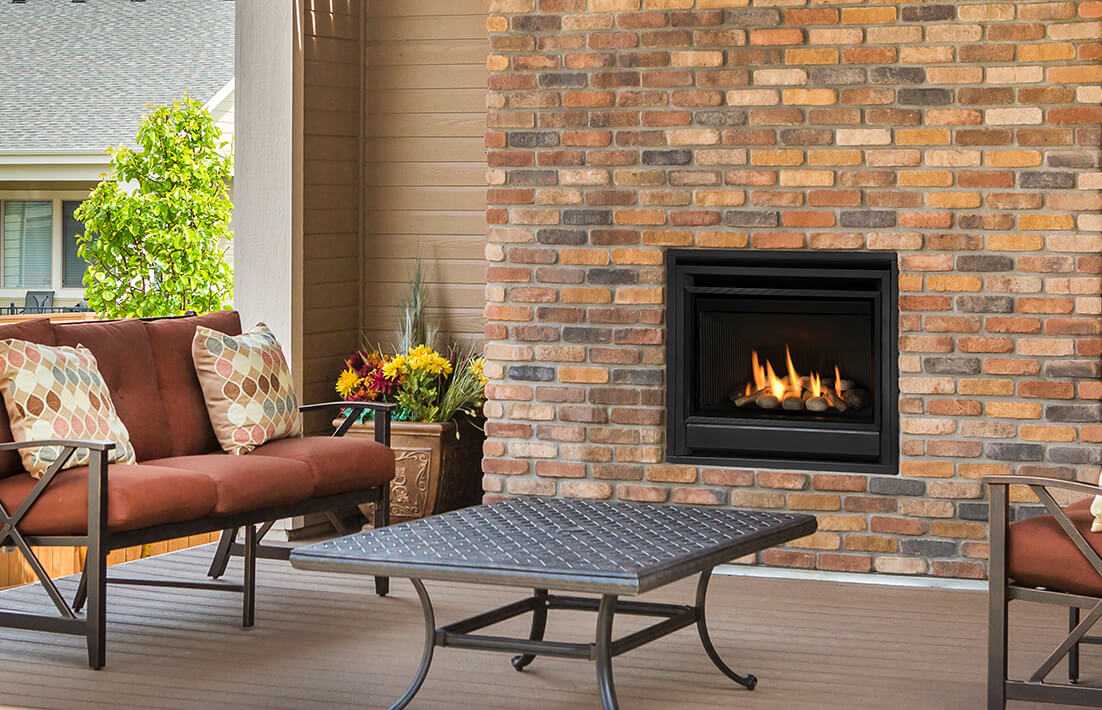 ---
THINGS TO CONSIDER
Electrical accessories, such as fans or lighting, cannot be used.
Install in a weatherproof enclosure with the minimum overhang.
Take advantage of the included wall control switch.
Valor L1 See-Thru (1600) cannot bridge an indoor and an outdoor space.
Cast iron fronts are not recommended for outdoor usage.
Fireplace must always be situated and connected to a fixed piping system.