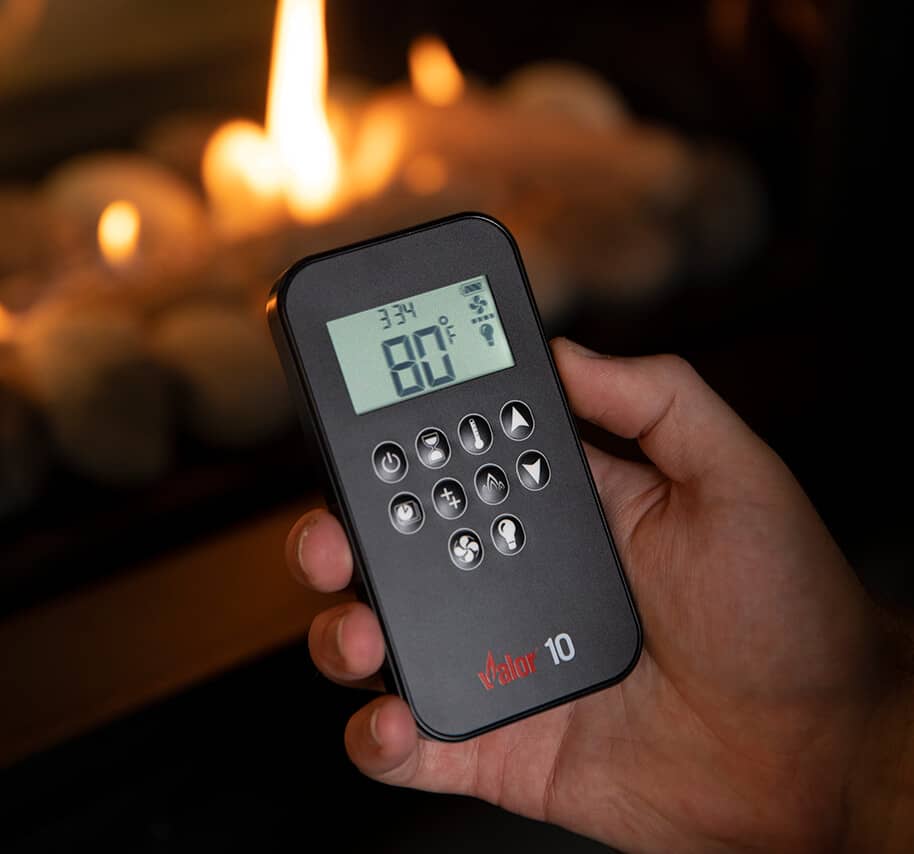 VALOR 10 GV60SYMAX
The Valor 10 GV60SYMAX remote offers two-way communication and haptic button feedback to provide our best control system yet. New features include the ability to control overhead lighting, childproofing, a countdown timer and improvements to Valor functions such as operation and programmatic modes.
Control your fireplace with ease and peace of mind using the new Valor 10 remote control, and feel the warmth.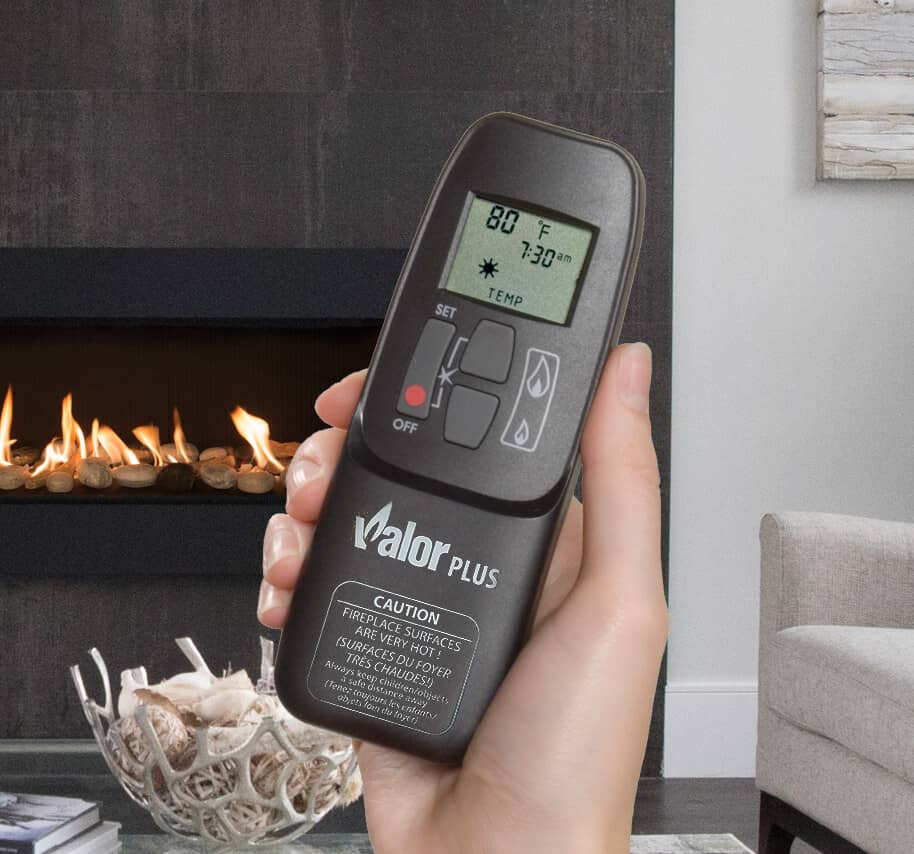 GV60 VALORSTAT PLUS
The ValorStat Plus Remote Control gives you full control of your fireplace. Select, adjust and program your desired temperature during waking hours, and set timers to turn off your fireplace after you go to bed.
Turn your pilot light on and off from the remote control. You'll never have to get on your hands and knees to light the pilot again.
Tutorial Videos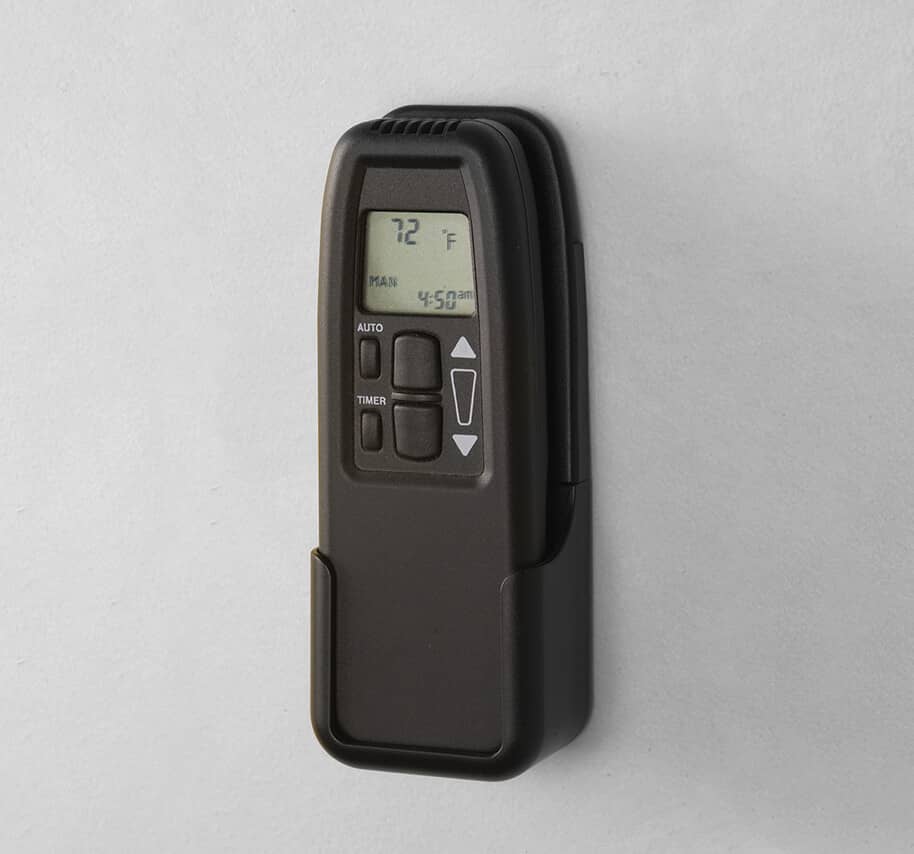 GV34 VALORSTAT
The ValorStat Remote Control puts the power of comfort in your hands. Conveniently manage your heating needs through flame adjustment, temperature controls and simple timer programming.
The settings for time, temperature and automatic on/off can only be programmed when the function display is flashing. Be patient when programming as it can take a few seconds to program your desired settings.
Wall Controls
The 1265WSK Wall Switch Kit and the RBWSK Remote Battery & Wall Switch are available on Valor fireplaces. Learn more about each system:
Wall Switch
Control your fireplace using the Valor Wall Switch Kit. Turn your fireplace on and off or adjust the flames with the touch of a button.
1265WSK Manual
Remote Battery & Wall Switch
The RBWSK makes the fireplace batteries more accessible while consolidating their location within the Valor wall switch.
RBWSK Manual