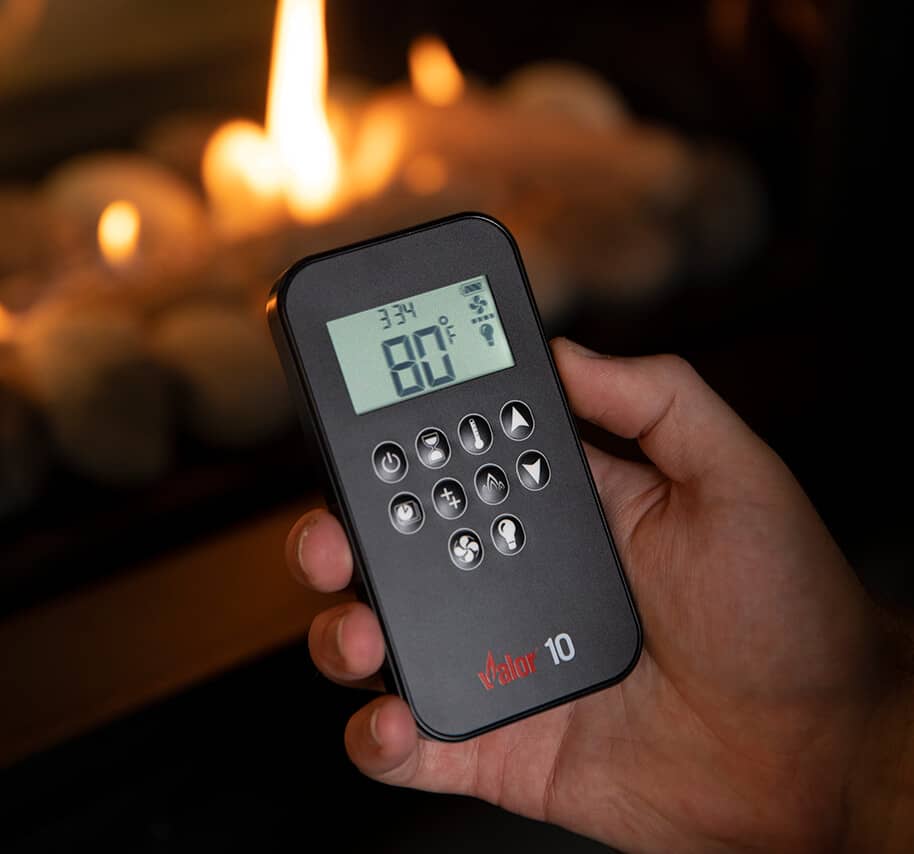 VALOR 10 REMOTE
The Valor 10 remote control offers two-way communication and tactile button feedback to provide our best control system yet. New features include the ability to control overhead lighting, childproofing, a countdown timer and improvements to Valor functions such as operation and programmatic modes.
Control your fireplace with ease and peace of mind using the new Valor 10 remote control, and feel the warmth.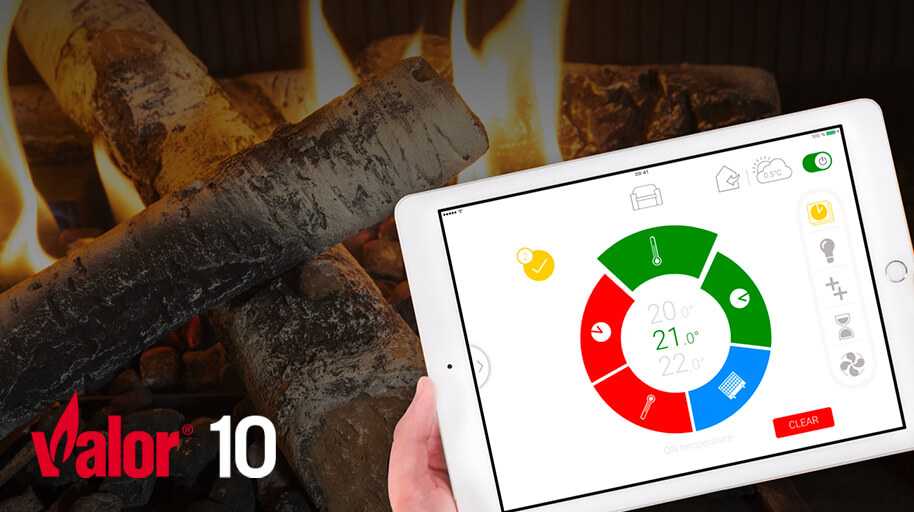 VALOR 10 MOBILE APP
Take full control of your fireplace with intuitive and interactive options—including the ability to program your fireplace, set a countdown timer, or implement child safety locks.
Available now for mobile devices. Learn more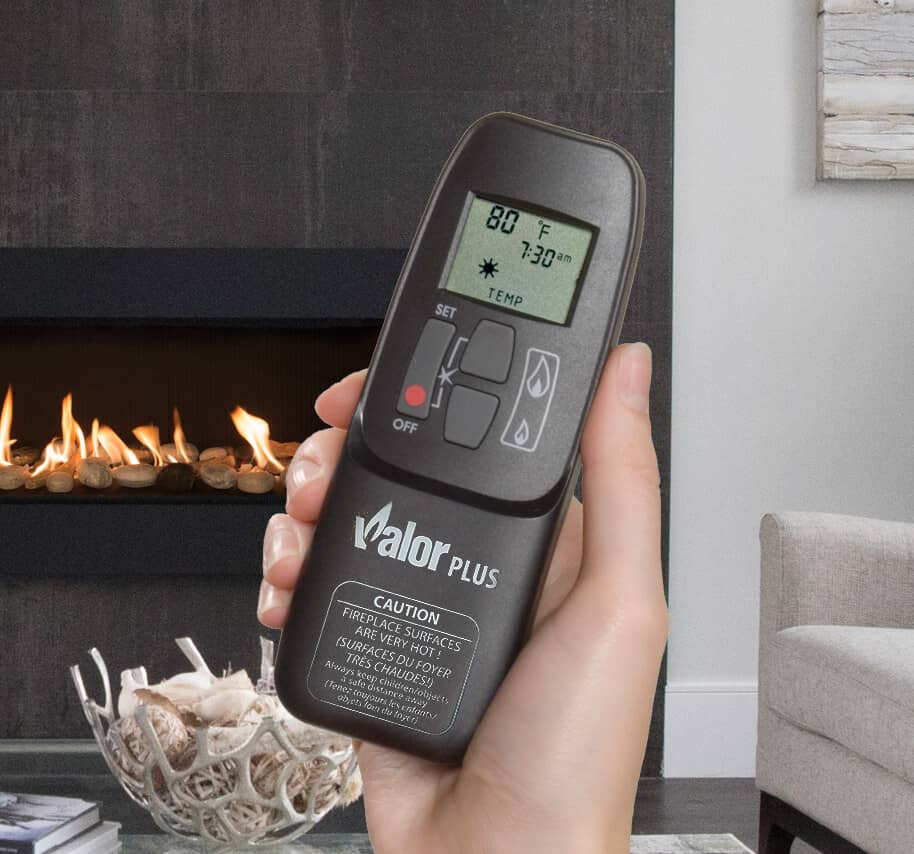 VALOR PLUS REMOTE
The Valor Plus Remote Control gives you full control of your fireplace. Select, adjust and program your desired temperature during waking hours, and set timers to turn off your fireplace after you go to bed.
Turn your pilot light on and off from the remote control. You'll never have to get on your hands and knees to light the pilot again.
Tutorial Videos